Providing life-changing support all year round
Help us reach out to more people affected by HIV with a £10 donation – or more if you can afford it!
All donations go directly towards our vital work in the community. Thank you for caring!
provides a healthy meal every day to one person who would otherwise not eat for a WHOLE week
helps Lunch Positive deliver cooked meals to 10 people who are isolated and alone at home
provides essential telephone befriending & emotional support to 5 people for a month

Would you rather donate by cheque?
You can send a cheque or postal order (but not cash please) made out to Lunch Positive to: Lunch Positive, Community Base, 113 Queens Road, Brighton, BN1 3XG.
If you would like your donation to benefit from Gift Aid, please print and enclose a Gift Aid Form. Thank you for thinking of us! 
Living with HIV can present a whole range of challenges, including loneliness, social isolation, and financial and social disadvantage. Every year more people than ever turn to Lunch Positive, because we believe that no one affected by HIV should have to face these situations alone.
We help hundreds of people across Brighton, Hove and East Sussex to feel connected, valued and supported, through befriending and outreach, hosted lunch and supper events, social activities, and through the provision of information and practical and nutritional support.  That's over 700 meals, and 800 hours of volunteering of frontline support every month!
Because Lunch Positive relies on grants and donations to help us deliver our vital services to people living with HIV, all donations are enormously appreciated. And ALL make a direct impact. 
Other ways you can support Lunch Positive
We desperately need in-date dried goods & fresh food, and are able to collect – can you help?
Calling all businesses large or small who can help us out with funding, publicity or volunteers!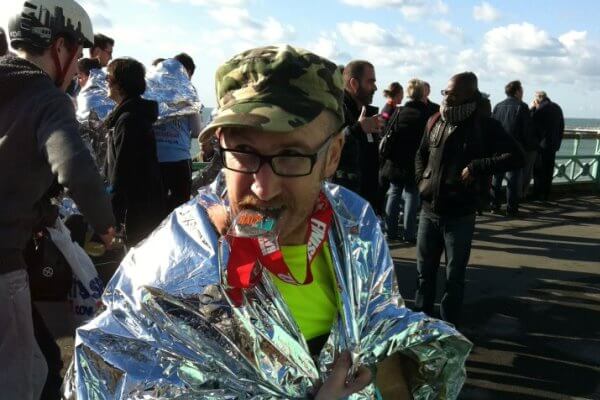 Fancy paddling round the pier for us? Shaving your head? Hosting a raffle? Lunch Positive needs you!!